All downloads are currently hosted on Mediafire. Do not download Ghoulcraft from anywhere other than my PlanetMinecraft pages, as i cannot garuntee that they are the newest versions, or safe!
When visiting PlanetMinecraft, the download link will bring you to my Mediafire page to download the packs (this is because the zip files are too large to be hosted on planetminecraft.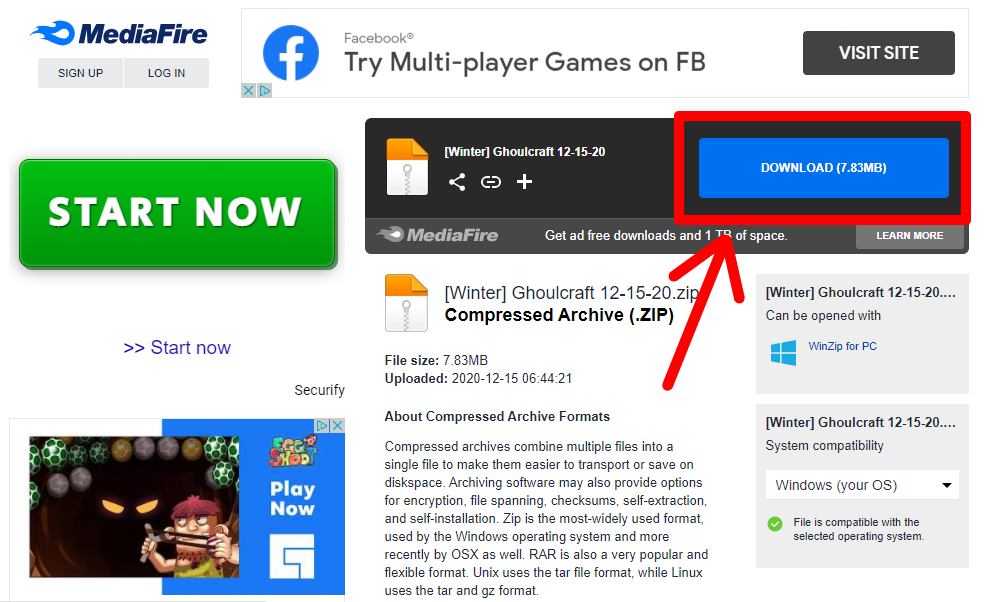 When downloading, do not click on anything other than the blue download button. Do not click anything else as those are potentially harmful ads. (If you use an adblocker such as Ublock Origin, you will not see these ads!)
Ghoulcraft will never, ever, contain malware or other harmful files.
Occasionally, your computer may flag Ghoulcraft as an unidentified/suspicious file. This is because it is not recognized by Microsoft as an officially licensed program. It is perfectly safe. I would never, ever harm you or your computers.